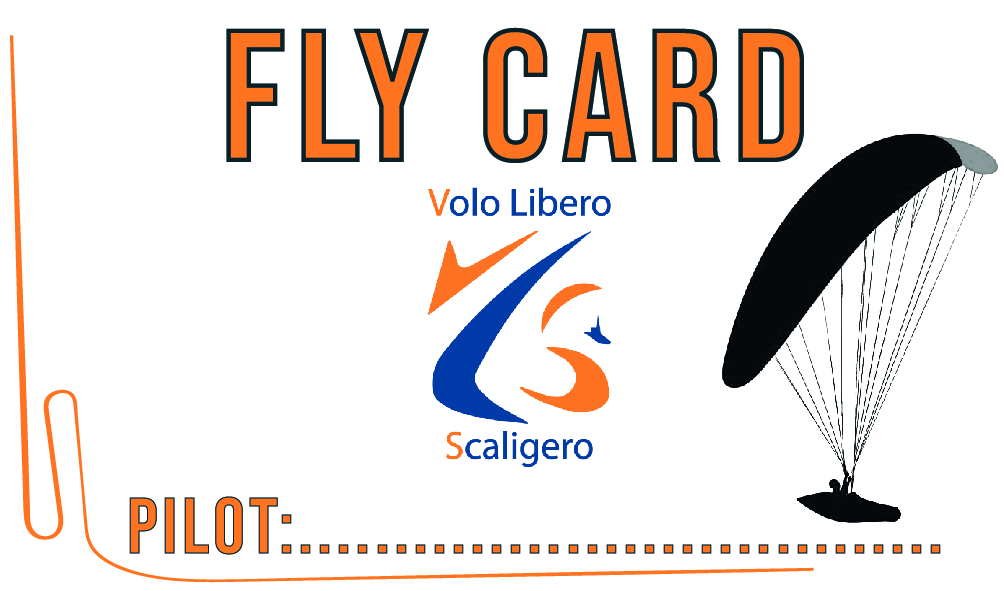 What is the FlyCard?
The FlyCard is a document that allows you to access take-off and landing areas managed by the Scaligero Free Flight Club. It is issued after providing your details and paying a fee of €10 for a validity of 1 month. The FlyCard also provides an opportunity for non-members of the "Scaligero Free Flight" club to contribute to the management and associated costs of the flying areas.
The Scaligero Free Flight club pays the rent for the take-off and landing sites in the flying zone and takes care of maintenance activities such as installing windsocks, mowing the grass, etc. Guests are always welcomed with a smile by all of us. However, if access to our facilities is not purely occasional (for example, more than 3 flights per day), it would be good practice, in addition to respecting nature and the facilities, to contribute as mentioned earlier. All proceeds from the issuance of FlyCards will be reinvested in the flying areas. The management of the flying areas aims to provide those who use them with the best service and safety possible.
How to Obtain It?
You need to fill in the form below, providing your details and purchase your FlyCard online using PayPal or pay in cash at the "Plaza Café" bar (our meeting point). The FlyCard is valid for 1 month from the date of purchase.
Within our website, you can find information on landing area circuits, webcams, and weather stations in our area.
Your contribution makes flying on Monte Baldo possible! Thank you!
Get your FlyCard online!
Get your Flycard and pay
Pay for your Flycard via Paypal now